This reunion of about 250 family members was held in Abbeville, South Carolina, the birthplace of enslaved ancestors who were separated more than 150 years ago.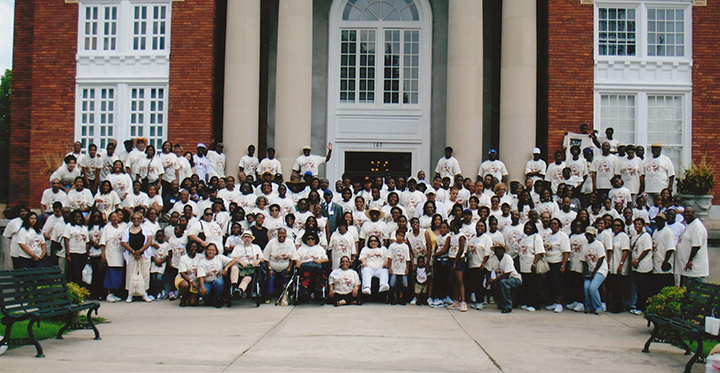 In 1859, a man named Pleasant Barr was taken away from his first wife, children, his mother Fanny Barr, and siblings. He was taken to Ripley, Mississippi, never to see them again. Unbeknownst to Pleasant, his family members in Abbeville were soon taken to another part of northern Mississippi.
Extensive genealogy research, including the review of state, federal and local public records and oral history, uncovered this family's path from South Carolina to Mississippi. Research stretched back seven generations, and included some associations with regions in Africa. DNA testing validated the research and confirmed the ancestral ties.
The descendants reunited in Abbeville in 2009, to mend their broken ties. The full story is told in the book "150 Years Later: Broken Ties Mended," by descendant Melvin J. Collier. See www.150yearslater.com.