Portraits of a Pandemic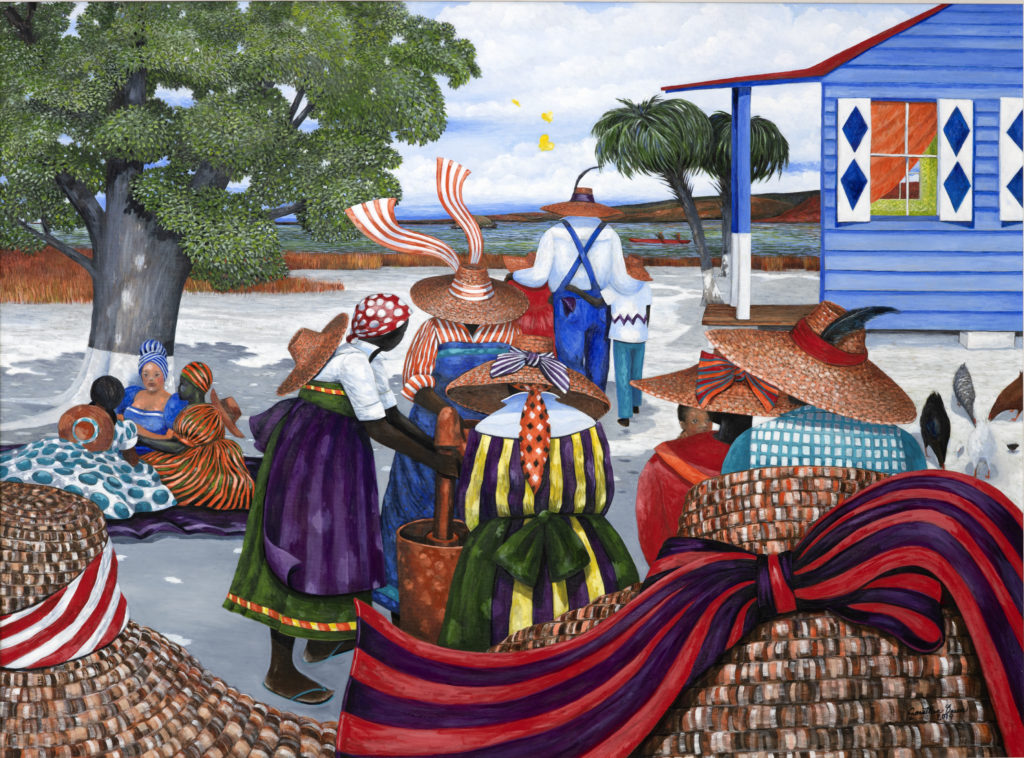 Established through a joint resolution passed by the South Carolina General Assembly on May 14, 1993, the South Carolina African American Heritage Commission (SCAAHC) identifies, preserves and promotes the rich history and culture of African Americans in the Palmetto State. Since its inception, the Commission has enhanced the efforts of the South Carolina Department of Archives and History to document and educate the public about the Black experience through cultural programs, curriculum development, teacher training workshops, publications, and the preservation of historic spaces.
The Commission recognizes that this is an especially difficult period for all residents of our state.  African Americans, as reported in state and national media, have been disproportionately impacted by the ongoing COVID-19 pandemic and the accompanying social and economic distress it has caused.  As of the week of May 2, 2021, 32% of those who have died from the virus in South Carolina were Black.  African Americans make up 27% of the state's population according to the 2010 Census.  The pandemic has also exacerbated existing inequalities and disparities in education, health, and employment.  Future generations will likely seek to understand how this global pandemic redefined what it meant to be Black in South Carolina and how the crisis altered the rhythms and traditions of African American life in the Palmetto State.  
The goal of this initiative—Black Carolinians Speak: Portraits of a Pandemic—is to gather first person testimonies, letters, music, images, art and other documents that capture the experiences of African Americans in South Carolina during the global pandemic of 2020. Unlike earlier pandemics, such as the 1918 Spanish Flu, we have a unique opportunity to share and preserve stories documenting how African Americans in South Carolina lived, connected, loved, found hope, and survived a public health crisis.
What effect has this pandemic had on your personal life, family, business, church, organization or community? What feelings are you experiencing? How have these changes affected your political or economic outlook? How have you or others in your community showed resourcefulness or learned new skills as you have adjusted to the crisis? What advice would you give to others who may face similar crises?
Feel free to use these questions as prompts for your response. Such insights are essential to creating a powerful narrative of how African Americans in South Carolina experienced this historic moment. Please upload your experiences to our database and share your thoughts with future generations.
Ways to share your story:
Write: Share written testimonies of your personal experience – Diary or journal entries, letters, essays, poetry, etc.
Create Artwork: Submit scans or photographs of drawings or paintings or share original music that reflects your own or your community's experience.
Take photographs or video of your environment/community/life in quarantine
Share screenshots of relevant social media posts
Gather testimonies from children and teens about their experiences
The Commission plans to collect stories throughout the duration of this crisis and, whenever possible, will connect with participants to conduct oral history interviews during the months after the situation is resolved. All documents and information collected will be included in the Commission papers housed at the South Carolina Department of Archives and History (SCDAH). If you have questions or would like to donate oversized documents and other materials for this purpose, please contact SCAAHC Chairperson Jannie Harriot ([email protected]) or SCDAH African American Heritage Coordinator Dr. Ramon Jackson ([email protected]).
Most importantly, please adhere to social distancing guidelines and obey the stay-at-home order to minimize the spread of COVID-19. For the most current public information about the ongoing public health crisis, please visit: https://www.scdhec.gov/infectious-diseases/viruses/coronavirus-disease-2019-covid-19.
---
Submit Your Story
Required fields are marked with a

*