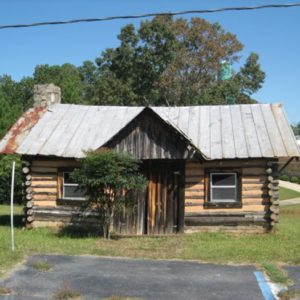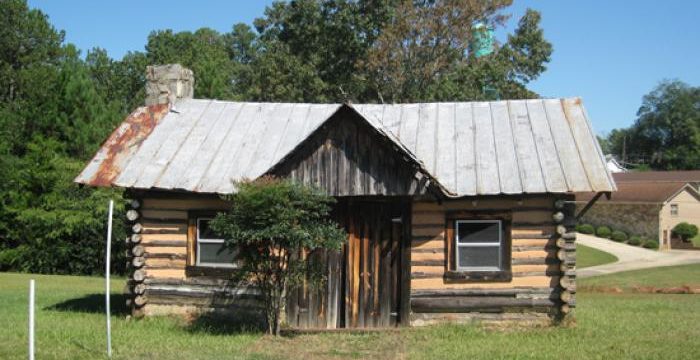 Faith Cabin Library at Seneca Junior College
Founded in 1899, Seneca Institute provided elementary and secondary education for African American children.  In 1930, it became Seneca Junior College and offered post-secondary education to black students from across the country.  The Institute's first principal, Dr. John Jacob Starks, served until he was named president of Morris College in 1912.  Seneca Junior College struggled throughout the Depression until finally closing its doors due to financial hardship in 1939.  The Oberlin Faith Cabin Library, a free-standing two-room log cabin, is the only remaining building of the five once located on the Seneca campus. It is one of only three extant Faith Cabin Libraries built in South Carolina between 1932 and 1943.
Built in 1937, the Faith Cabin Library at Seneca Junior College is an example of African American campaigns for educational reform during the Depression.  Willie Lee Buffington, a white Methodist minister and college professor, created the Faith Cabin Library program to provide library services to rural blacks in segregated South Carolina.  Oberlin College students and local blacks in Seneca raised money, donated timber, and collected books for the new library.
This historic site was added to the National Register on November 14, 2012. 
KEYWORDS: SENECA, OCONEE COUNTY, OBERLIN FAITH CABIN LIBRARY