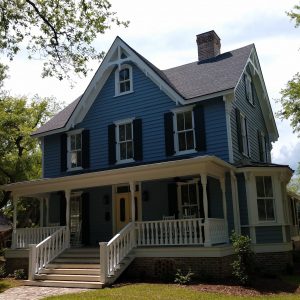 James A. Bowley House
In the 1870s, this was the home of James Alfred Bowley (c.1844-1891). Born enslaved in Maryland, Bowley was the great nephew of Harriet Tubman (c.1822-1913). In 1850, Tubman and Bowley's free father organized a plan to free Bowley and his mother and sister, making them the first enslaved people who Tubman helped emancipate. Bowley attended school in Philadelphia before rejoining his family in Canada. During the Civil War, he served as a landsman in the United States Navy.
After the war, Bowley moved to Georgetown and worked for the Freedmen's Bureau as a teacher. By 1870, he had married Laura Clark (1854-1932) and lived at this location. They sold the home in 1880. Bowley served in the S.C. House (1869-1874) and was trustee for the University of S.C. when it was briefly integrated. In 1874, a rivalry with another black Republican led to a violent clash that made national news. Bowley also founded the short-lived Georgetown Planet newspaper.
Sponsored by the Gullah Geechee Chamber and the Delta Sigma Theta Sorority, 2019
KEYWORDS: RECONSTRUCTION, STATE LEGISLATOR, NEWSPAPER, GEORGETOWN COUNTY, GULLAH GEECHEE CULTURAL HERITAGE CORRIDOR