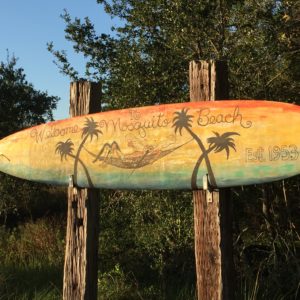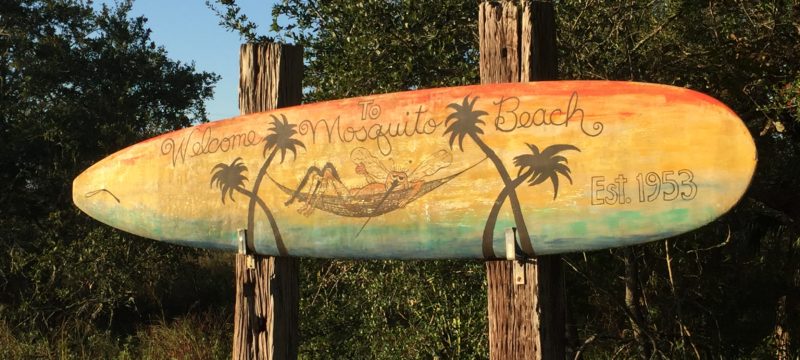 Historic Mosquito Beach
Located 1.5 miles SW from here, Mosquito Beach is a .13 mile strip of land that served African Americans during the Jim Crow era, when nearby Folly Beach was segregated.  The beach began as a gathering spot for workers at a nearby oyster factory in the 1920s and 1930s.  A store selling seafood and drinks first opened in the 1930s.  Other businesses followed in the 1940s and 1950s.
Mosquito Beach lies along a tidal marsh historically known for the large mosquito population that gave the beach its name.  By the 1960s, the beach provided African American leisure-seekers with music venues, pavilions, restaurants, and a hotel.  Mosquito Beach's businesses as well as the land were owned by African Americans.  Listed in the National Register of Historic Places in 2019.
Sponsored by Historic Charleston Foundation and Mosquito Beach Business Association, 2019.