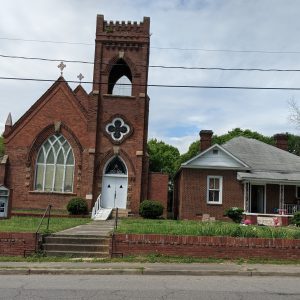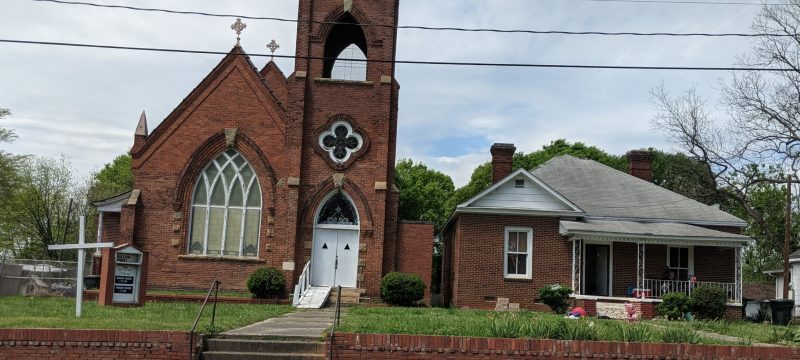 Hermon Presbyterian Church
This church was organized in 1869 with Rev. J.A. Rainey as its first pastor and is one of the oldest institutions in Rock Hill.  With support from Northern Presbyterians, it ran a private school as early as the 1880s and was a mission church until 1912.  This Gothic Revival sanctuary, built by church members who were also brick masons and carpenters, was built between 1897 and 1903.
Hermon Presbyterian features a three-story tower and pointed-arch and quatrefoil stained-glass windows.  The congregation was central to the local Civil Rights Movement during the 1950s and 1960s.  Hermon Presbyterian Church was listed on the National Register of Historic Places in 1992.  After the congregation moved to a new church 1 mi. SW on Heckle Blvd. in 1999, this historic church became a community center.
Erected by Historic Rock Hill, 2011.