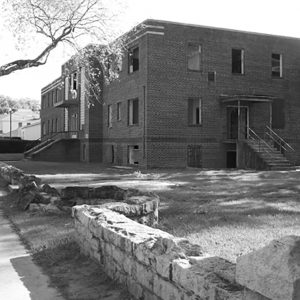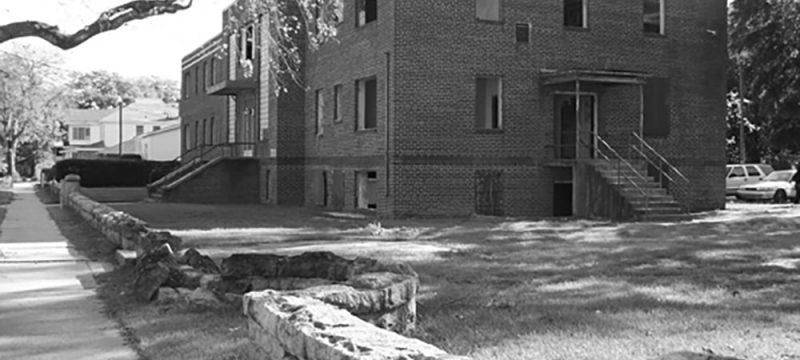 Good Samaritan-Waverly Hospital
Established in 1938 by the merger of two older hospitals, Good Samaritan-Waverly Hospital (GSWH) served the Black community in Columbia and surrounding counties for 35 years.  It merged Good Samaritan Hospital, founded in 1910 by Dr. William S. Rhodes and his wife, Lillian, and Waverly Hospital, founded in 1924 by Dr. Norman A. Jenkins and his four brothers.  By the mid-1930s the Duke Endowment and the Rosenwald Fund recommended a merger of the two hospitals to improve the quality of health care.  After over a decade of community action and fundraising, GSWH officially opened in 1952 and operated as a segregated facility.
Black professionals, many of whom resided in the historic Waverly neighborhood, raised funds to sustain the institution.  The modern, independent facility served as one of the only training facilities built exclusively for Black nurses in the city and boasted a pharmacy, laboratory, X-ray room, staff dining room, two operating rooms, and fifty beds.
Unfortunately, GSWH struggled under massive debt.  City and county hospitals routinely outsourced Black patients to GSWH and refused reimbursement for treatment.  As a result, there was no money available to maintain the facility or modernize its equipment.
Ironically, the passage of the Civil Rights Act and the integration of Columbia's medical facilities sealed the hospital's fate.  GSWH struggled to attract white patients to keep its eligibility for Medicare funding.  The integrated Richland Memorial Hospital, built in 1972, siphoned its remaining Black patient base.  Good Samaritan-Waverly Hospital closed in 1973.
Listed on the National Register of Historic Places on July 28, 2008.
KEYWORDS: HOSPITAL, MEDICINE, WAVERLY, COLUMBIA, RICHLAND COUNTY