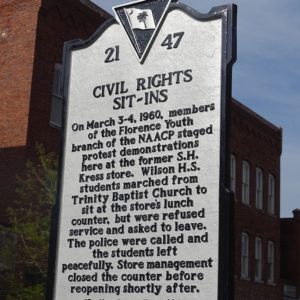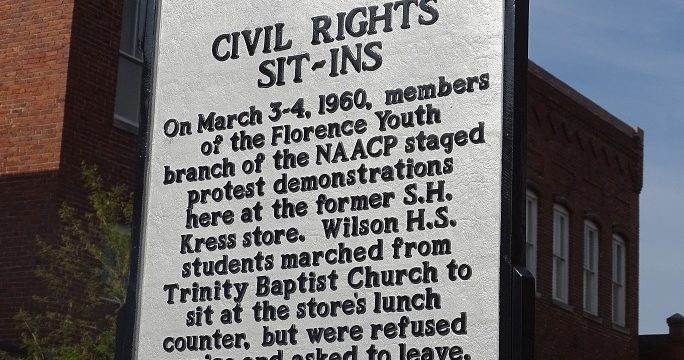 Civil Rights Sit-Ins in Florence, SC
On March 3-4, 1960, members of the Florence Youth branch of the NAACP staged protest demonstrations here at the former S.H. Kress store.  Wilson High School students marched from Trinity Baptist Church to sit at the store's lunch counter, but were refused service and asked to leave.  The police were called and the students left peacefully.  Store management closed the counter before reopening shortly after.
On March 4, 1960, students planned to picket in front of the store, but were arrested while walking up to the building.  Forty-eight protesters were arrested and charged with "parading without a permit."  The convictions were appealed to the S.C. Supreme Court and overturned in City of Florence v. George (1962).  The lunch counter remained closed until the 1970s when it was reopened with service for all.