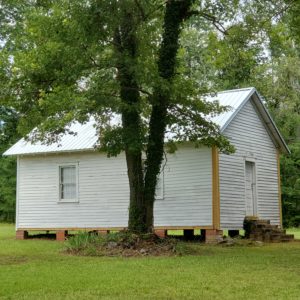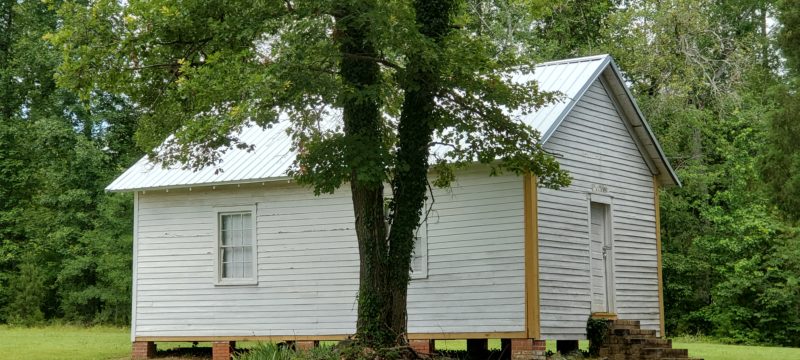 Black Rock Baptist Church & School
Black Rock Baptist Church formally organized by 1874 and was originally part of the Gethsemane Baptist Association.  The church traces its roots to the early ministry of its first pastor, Leroy Featherstone (c. 1836-1919), believed to have begun when he was enslaved.  The congregation worshipped at this site as early as 1907.  The current sanctuary was built circa 1920.
As early as 1884, Black Rock Baptist Church hosted a school for African Americans.  Early teachers included Mansel Phillip Hall, later founder of Friendship College in Rock Hill.  Black Rock School first met in the church before moving into a one-room schoolhouse on church grounds, where it operated for several decades.  The school closed in 1957 as Chester Co. consolidated its country schools.